" We highly encourage attendees at the August Quarterly worship service at the Chase Center on 8/29/21 to be fully COVID-19 vaccinated or have received a negative COVID test result within 72 hours of the worship service. Otherwise, we invite you to participate in the worship service via YouTube at Motherland Nation Media Live Stream. "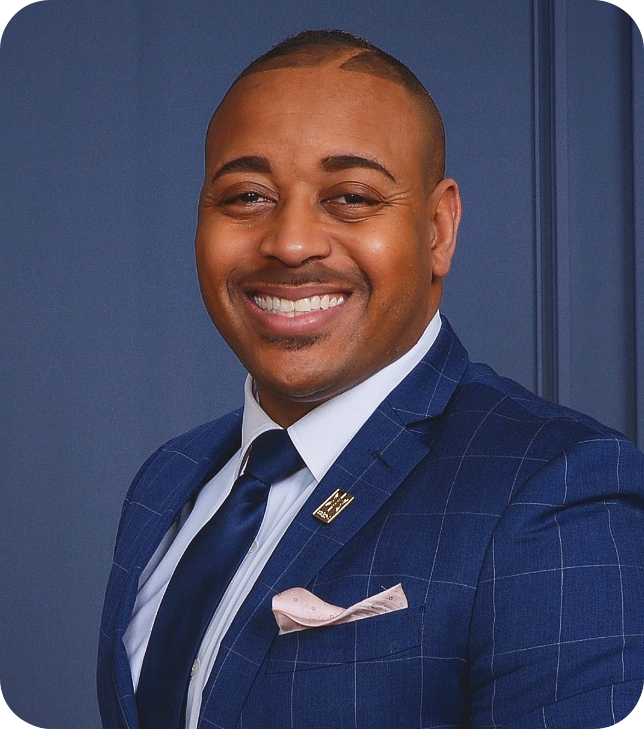 Rev. Dr. Ronald W. Whitaker, II
The Rev. Dr. Ronald W. Whitaker, II is the Senior Pastor at the Historic
Mother African Union Church. Dr. Whitaker is an ordained minister of the
Gospel, who has held numerous ministerial leadership positions for over 19 years. As a Spiritual thought leader. Dr. Whitaker has been uniquely gifted to assist churches, ministries, and faith-based organizations.
As a Critical Scholar-Practitioner, Dr. Whitaker is the Culturally Responsive Assistant Professor of Education at Cabrini University, an appointed Schouver Fellow in Improvement Inquiry at Duquesne University, and an Adjunct Professor in the Human Services Department at Lancaster Bible College and Seminary. Dr. Whitaker presents his research at both national and international conferences. His research centers on issues of Race, Racism, White supremacy, Social Justice, the Plight of Black Males, and the Prophetic Black Church Tradition
Of Our Beloved Associate Pastor
July 4, 1937 – July 15, 2021
And I say also unto thee, That thou art Peter, and upon this rock, I will build my church; and the gates of hell shall not prevail against it. [Matt 16:18 KJV]